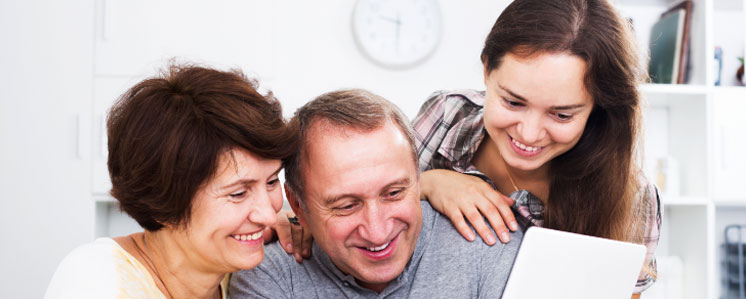 Managing your data
In an on-the-go, mobile world it's important to be connected, but it's also important to keep track of your data usage. This topic has some helpful guidelines and tips to effectively manage your data usage and stay in control.
Research your family history
Explore your family history and discover your ancestry. Find out if you have relatives across Australia or the world, or who was the first of your family to settle in Australia, or which indigenous community your ancestors belonged to.
Going, going, gone!
Learn how to sell items online. This topic will teach you how to use sites like Gumtree and Ebay to sell your unwanted items ... one man's garbage is another man's treasure!